Details
Each year, Vintage Guitar sponsors Team Josie in the American Cancer Society's Relay for Life. Josie, my grandniece and the daughter of VG webmaster Joe Greenwood, lost her battle with leukemia in '07 at the age of 3½. Team Josie will participate in its ninth annual Relay for Life in Grand Forks, North Dakota, June 18th.
The majority of the money is generated each year via a raffle for "Josie" gear offered by our generous advertisers. This year, John Page Classic is stepping up with two Ashburn HH guitars! The first prize winner will receive Swart Amplifier Company's Swart MOD-84 amp in addition to the John Page Classic Ashburn HH – a prize package valued at $3,379! The second prize winner will receive a John Page Classic Ashburn HH valued at $1,639!
This is an important charity for us and, to date it has raised more than $85,000. Every penny we raise goes to the American Cancer Society.
Please join us.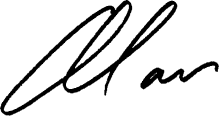 Alan Greenwood
Founder/Publisher
Vintage Guitar