Help Vintage Guitar and American Cancer Society Fight Cancer!
FIRST PRIZE: Reverend Pete Anderson PA-1 guitar in natural finish and a Carr Amplifiers Raleigh in gray and Fawn Slub. A prize package valued at $3,349.
Winner: Jack Hazelwood from Cartersville, Georgia.
SECOND PRIZE: Reverend Buckshot in cream finish, valued at $1,079.
Winner: Mark Rhodes from Spokane, Washington.
"Each year Vintage Guitar sponsors Team Josie in the American Cancer Society's Relay for Life. Josie, the daughter of VG Online Consultant Joe Greenwood and my grandniece, lost her battle with leukemia in '07 at age of 3. Understandably, this is an important charity event for us and, to date, it has raised more than $132,000, all of which has gone to the charity.
"The money is generated via a raffle for instruments built and donated by our generous friends, and every penny we raise goes to the charity. This year, Reverend Guitars and Carr Amplifiers have offered prizes worth $4,428!
"2018 raffle is now closed. Watch for next year's raffle to begin in April 2019."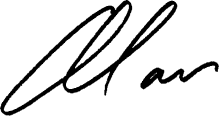 Alan Greenwood
Founder/Publisher
Vintage Guitar
Remember your donation helps the American Cancer Society fund groundbreaking cancer research, crucial patient care services, and prevention and early detection programs. When you donate, you help save lives.