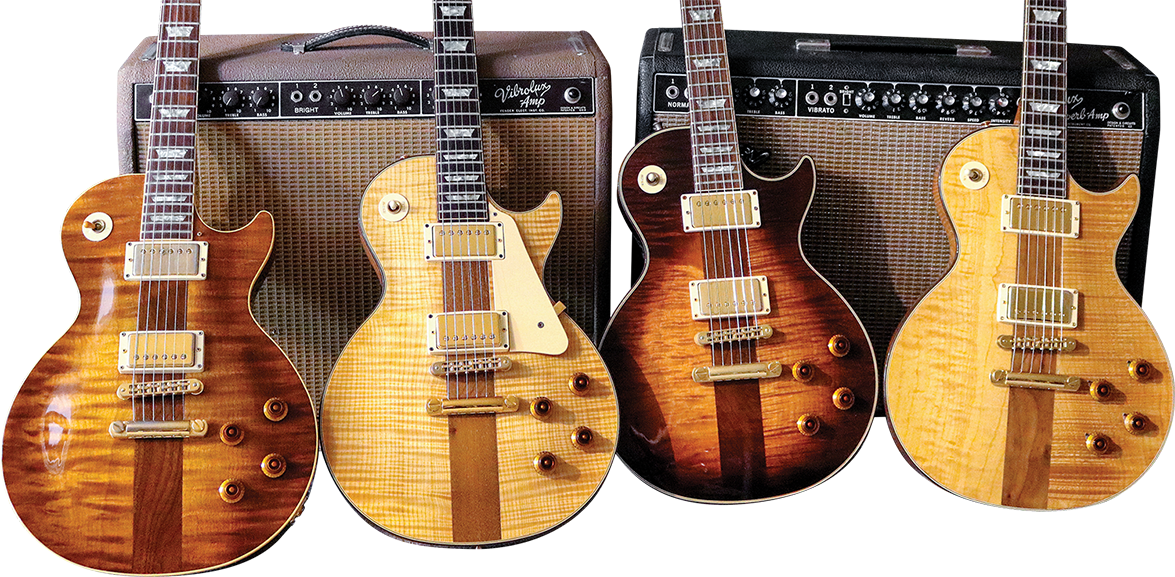 Bright, Glorious Vintage Instruments & The Latest New Gear
Complete guitar coverage starts with a subscription to Vintage Guitar® magazine! Your best deal is 1‑Year Print Subscription which automatically renews to ensure you or your loved one(s) never miss an issue! $24.95 $19.95. Subscribe/Renew online or call 800‑844‑1197
Can you name at least six people in our life who LOVE guitars?
Whether a pro player or someone just getting started, The Official Vintage Guitar® Price Guide is "the go-to publication for pricing guitars that you want, guitars that you have, and guitars that you need," according to guitarist Joe Hottinger of Halestorm. The Box of 6 provides six gifts (with one purchase!), one for every member of the band, family, work list, and more.

Back Issues from July 1992 to Today
FROM: thoughtful gift‑giver.
TO: proud collector, history buff, family member, concert go‑er…
Vintage Guitar's 33 year archive of the best guitar related info is a customizable tribute to the memories shared with your best friend, band mates, you name it. Commemorate a life event by gifting Vintage Guitar magazine from an exact month and year. Browse the covers and descriptions of over 240 issues for a specific guitar or player. A well thought-out gift awaits.
Bundles, Koozies, Calendars, and More...