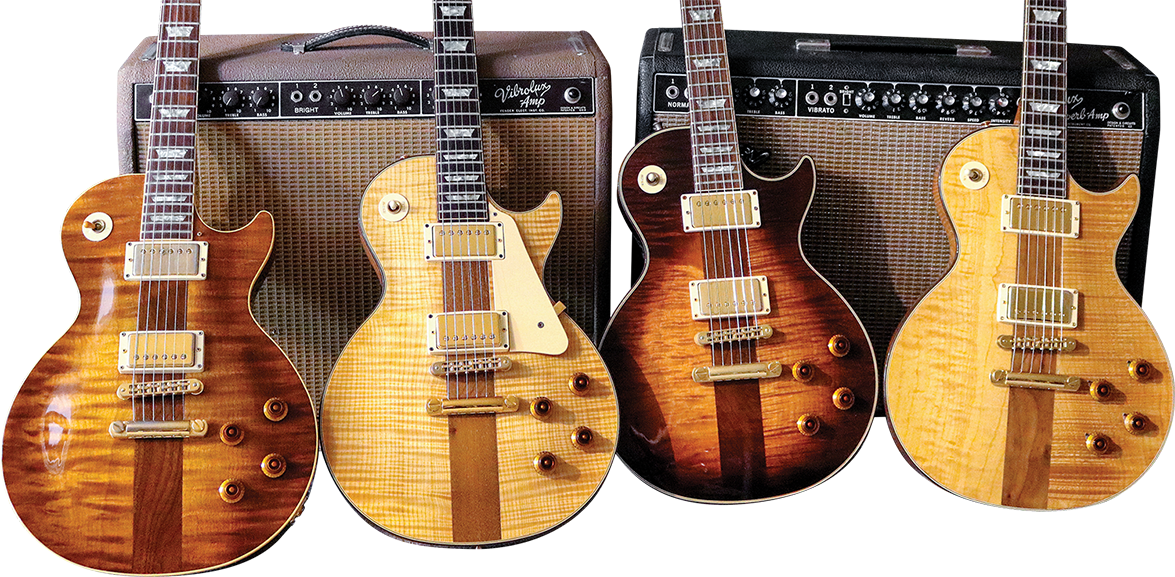 Bright, Glorious Vintage Instruments & The Latest New Gear
Complete guitar coverage starts with a subscription to Vintage Guitar® magazine! Your best deal is 1‑Year Print Subscription which automatically renews to ensure you or your loved one(s) never miss an issue! $24.95 $19.95. Subscribe/Renew online or call 800‑844‑1197
Six for Friends! Can you name at least six people in your life who LOVE guitars?
Just ask Halestorm guitarist Joe Hottinger. "The Guide is the go-to publication for pricing out guitars that you want, guitars that you have, and guitars that you need," he said. It's a must-read."
For a limited time we're offering a whopping 35% off the Box of 6. That's one for every member of your band (or family)!

Back Issues from July 1992 to Today
FROM: thoughtful gift‑giver.
TO: proud collector, history buff, family member, concert go‑er…
Vintage Guitar's 33 year archive of the best guitar related info is a customizable tribute to the memories shared with your best friend, band mates, you name it. Commemorate a life event by gifting Vintage Guitar magazine from an exact month and year. Browse the covers and descriptions of over 240 issues for a specific guitar or player. A well thought-out gift awaits.
Bundles, Koozies, Calendars, and More...