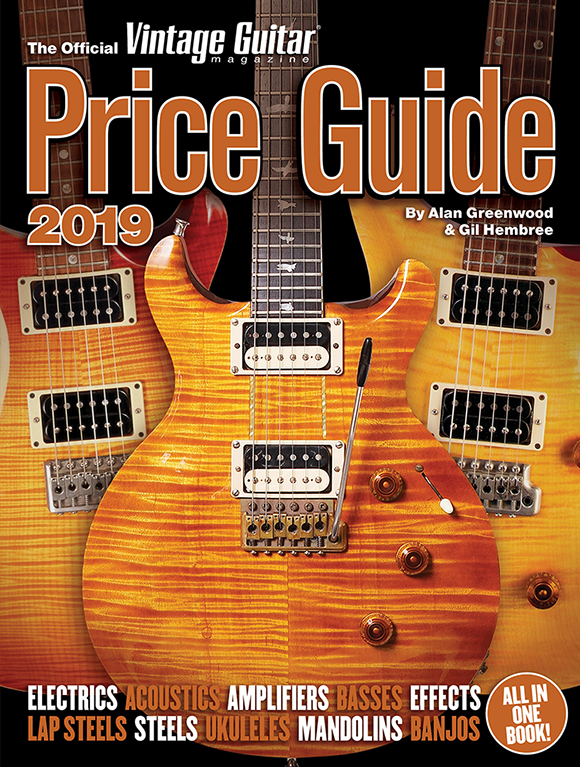 The Official Vintage Guitar Price Guide 2019
YOUR #1 VALUATION RESOURCE!
The Guide gathers input from 35 of the world's foremost expert dealers, each of whom brings decades of experience in the business. That's one of many reasons it's the most-trusted source for values! Learn more →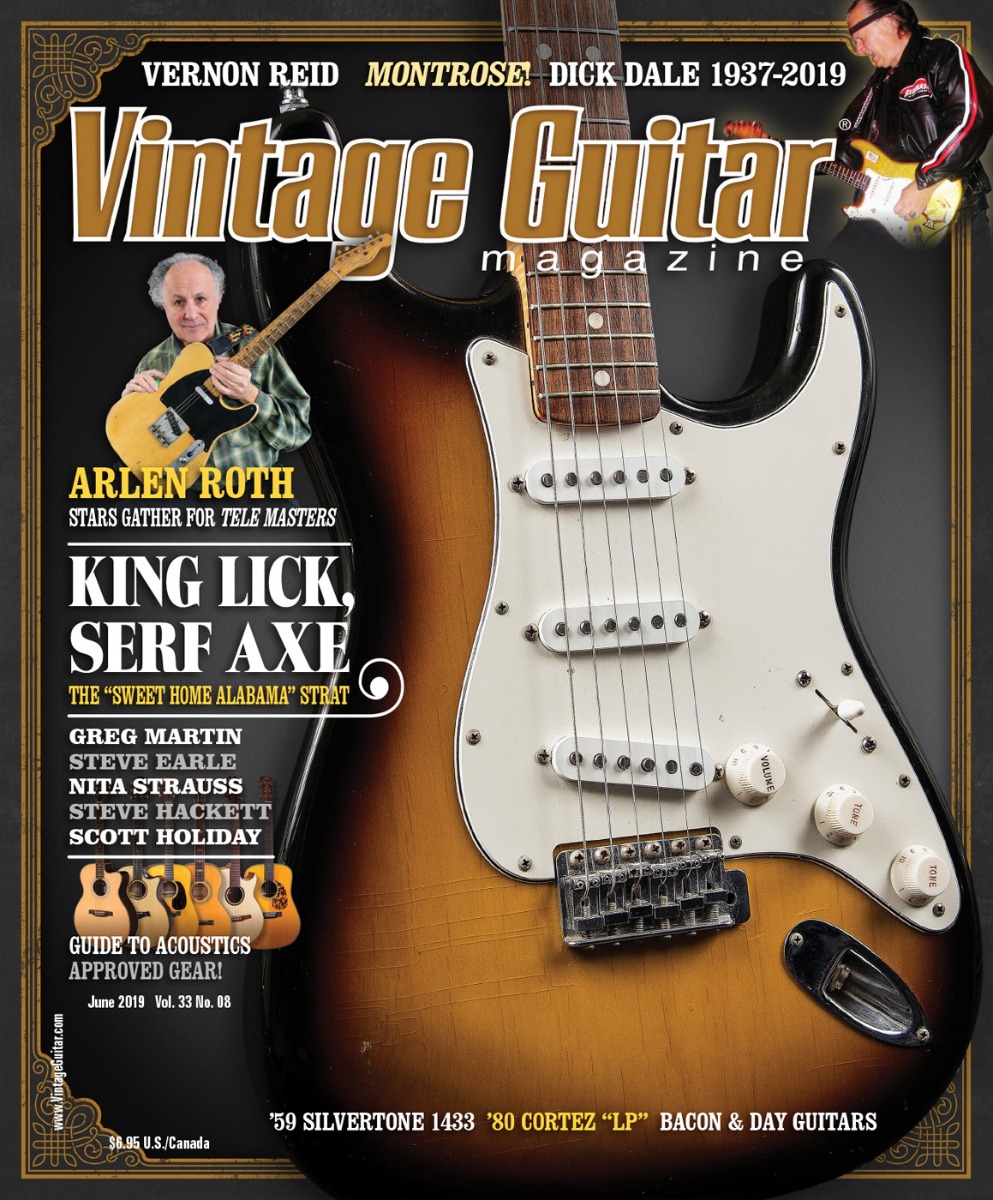 "Sweet Home Alabama" Strat, Arlen Roth Tele Masters, Dick Dale, Greg Martin, Vernon Reid, and more.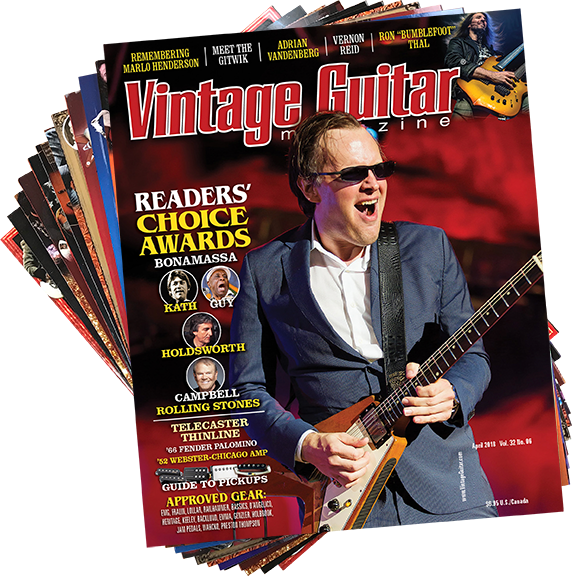 Take advantage of discounted newsstand price.
Don't miss an issue renew your subscription today!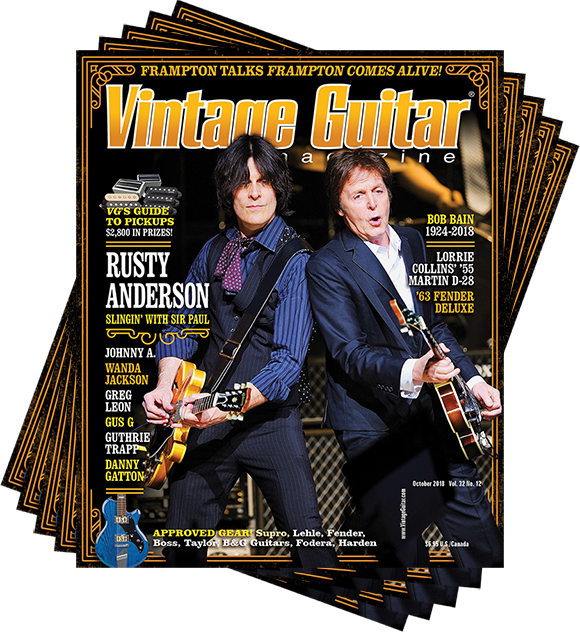 VG for Retailers • 5‑Pack →
Introducing our streamlined, hassle-free system to carry VG in your store with
no

shipping costs,

no

returns,

no

monthly billing and 57% off cover price!
Featured Products
Discover how to advertise in VG